Our Team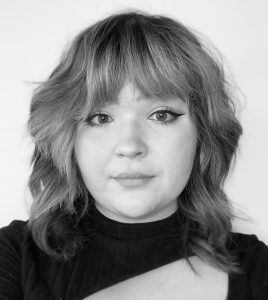 Savannah
Senior Stylist and Makeup Artist
Savannah enjoys doing extraordinary makeup looks, braids, and updos for special occasions and everyday looks.
Prices Starting At:
Women's Haircut* $45+
Wash Blow Dry Finish* $+35
upgrade add on to any color service $30
Men's Haircut $30+
Beard Trim $10+
Complimentary bang and neck trims
for Women's and Men's haircuts
*Hair with excessive length, thickness, or extensions may
incur a surcharge. Additional charge for iron work.
Color*:
All Over Color $80+
Color Retouch (Roots) $60+
Accent Foils (face framing, sun kissed) $60+
Full Head of Highlights $115+
Partial Head of Highlights $80+
Balayage $200+
Men's Grey Blending $30+
*Color services do not include a blow dry. An upgrade fee of $30 can be added to all color services without a haircut.
Up-Grade Services:
Botanical Deep Conditioning $20
Pramasana Scalp Care $30
Toner/ Gloss $25
Malibu (for swimmers, hard water, $25+
build up, or corrective color)
Lip Wax $14
Brow Wax $22
Makeup $75+